Main content starts here, tab to start navigating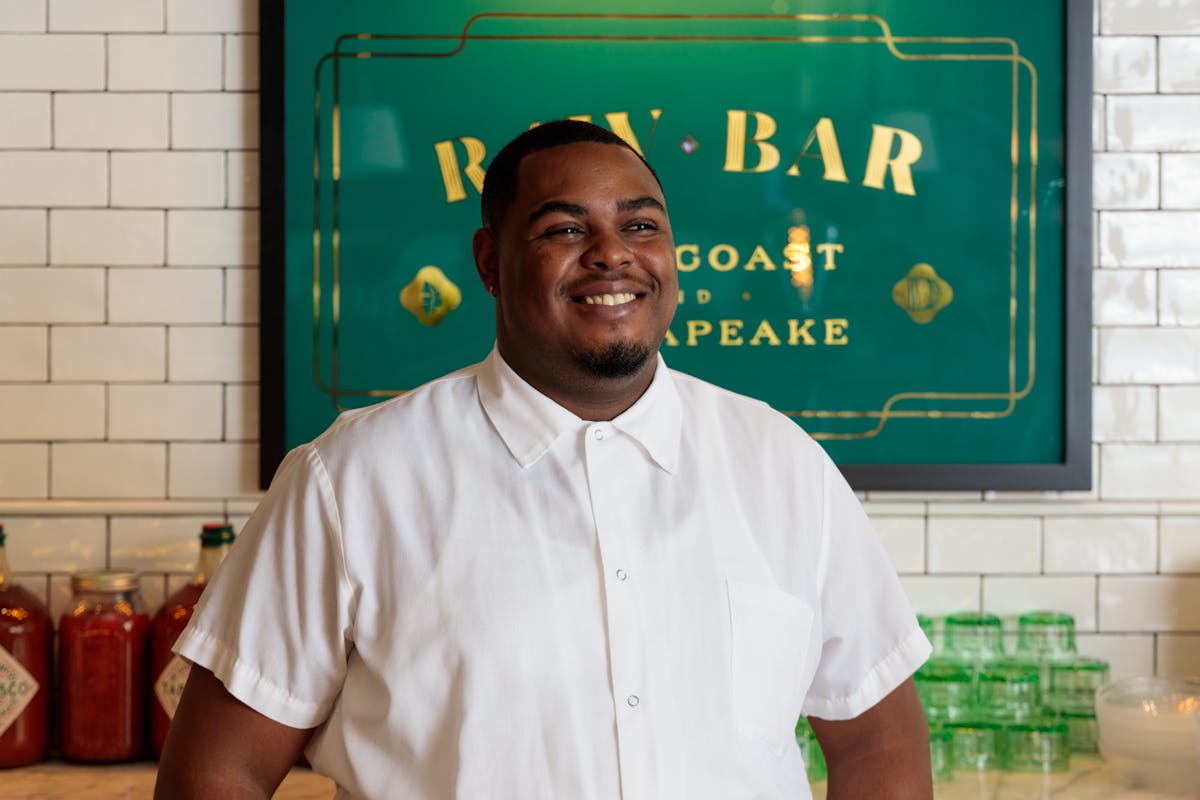 Rachant Baker
Sous Chef
Born and raised in Northwest Washington, D.C., Rachant developed a passion for cooking at an early age through watching television personalities like Emeril Lagasse. Looking for a career path following his high school graduation in 2008, Baker made the leap to dive into the restaurant industry, enrolling in The Art Institute's Culinary Arts School.
Rachant decided to leave culinary school to pursue hands-on training in kitchens around the city. In 2012, he worked on the opening team at Washington D.C.'s beloved restaurant Le Diplomate, kicking off a successful career in the District's buzzing food scene. In 2015, Baker left to work at some of the most lauded restaurants in the area over the next six years, including the now shuttered Poste Modern Brasserie; Härth, where he worked under 3-Michelin Star Chef Luc Dendievel; Art & Soul, where he met Dauphine's current Chef de Cuisine Douglas Alexander; and most recently Cranes, where he helped to earn the restaurant's first Michelin Star.
On the hunt for his next challenge, Rachant joined the team at Dauphine's in April 2020 as Executive Sous Chef, bringing his eagerness to learn and passion for soul food. In July 2022, Rachant was ready for his next challenge and decided to join The Salt Line team in exploring New England cuisine.
Inspired daily by working alongside likeminded individuals, Baker's philosophy in the kitchen is rooted in cooking from the heart, taking traditional French techniques and blending them with Southern- style dishes. In this role, he aims to lead by example, making a conscious effort to carry a positive attitude into the kitchen each day.
Baker currently lives in Hyattsville, MD, where he enjoys testing new recipes in his free time.